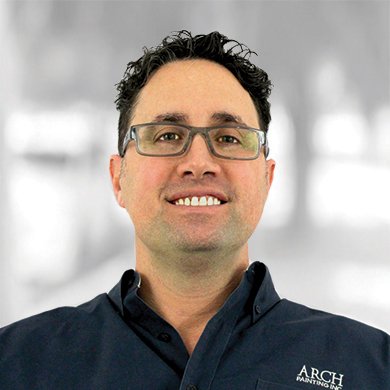 Joe Giacalone
Founder & CEO
Joe Giacalone founded Arch Painting in 1997 with the goal of building a full-service painting firm that offers the attentiveness and accessibility of a small company with the capabilities of a larger company.
Learning the trade while still in high school and then throughout his college years before starting Arch, Joe has over 30 years of experience that allows him to capitalize on a full spectrum of experience and set standards of excellence for the entire team. He has assembled a staff of trained, full-time painting professionals, estimators, and project managers who all share the same philosophies on which Joe founded Arch 20 years ago.
Joe holds a B.S. from Suffolk University and an M.S. from Boston University. He is an active member of the Painting and Decorating Contractors of America (PDCA) and the Boston Building and Materials Co-Op.