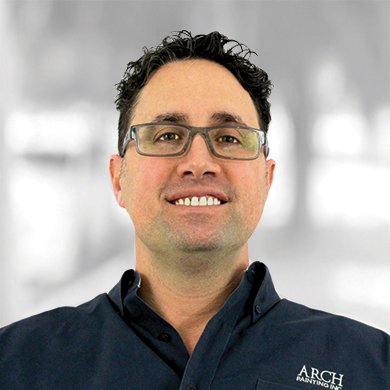 Joe Giacalone founded Arch Painting in 1997 with the goal of building a full-service painting firm that offers the attentiveness and accessibility of a small company with the capabilities of a larger company.
Learning the trade while still in high school and then throughout his college years before starting Arch, Joe has over 30 years of experience that allows him to capitalize on a full spectrum of experience and set standards of excellence for the entire team. He has assembled a staff of trained, full-time painting professionals, estimators, and project managers who all share the same philosophies on which Joe founded Arch 20 years ago.
Joe holds a B.S. from Suffolk University and an M.S. from Boston University. He is an active member of the Painting and Decorating Contractors of America (PDCA) and the Boston Building and Materials Co-Op.
Joe Giacalone
Founder & CEO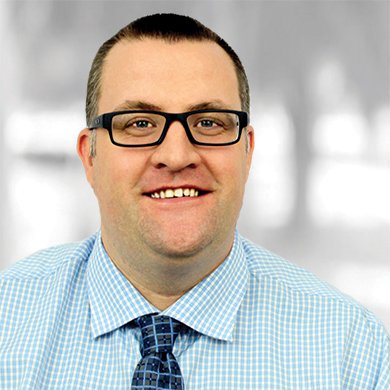 Richard is responsible for all of the day-to-day operations of The Arch Group and works closely with Founder and CEO Joe Giacalone to support the overall company goals and vision.
Richard has over 20 years of senior executive experience in all aspects of business within the construction industry, both domestic and in Europe. His vast knowledge and experience ranges from general contracting to specialized subcontracting, and from fast-track turnkey projects and new builds to remodels and build outs.
Richard Kilgannon
President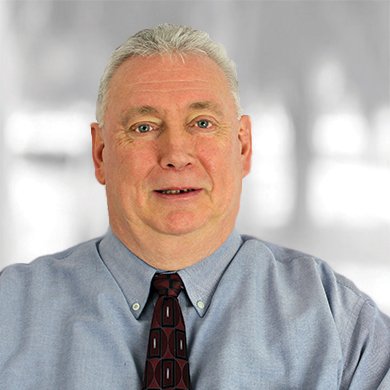 Bob is the Controller for The Arch Group. He brings over 35 years of financial experience to the role, and has worked in many diverse industries, including public accounting, financial services, property management, and non-profits—just to name a few.
Bob is a graduate of Nichols College with a B.S.B.A. with a concentration in accounting. He resides in Woburn and serves on the Board of Directors of a local soccer organization.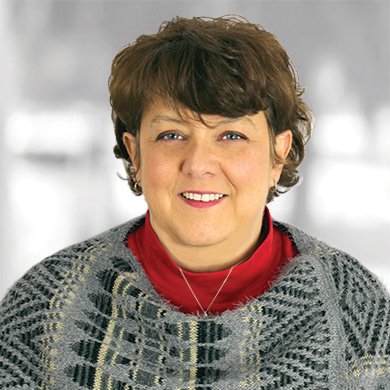 Elizabeth has over 30 years of experience in accounting and brings to the Arch team a strong proficiency in managing the accounting process and implementing controls.
She has a B.S.A. from Northeastern University and lives locally with her husband and their two dogs. In her spare time, Elizabeth volunteers with Last Hope K9, an animal rescue group.
Elizabeth Cahill-Lynch
Director of Finance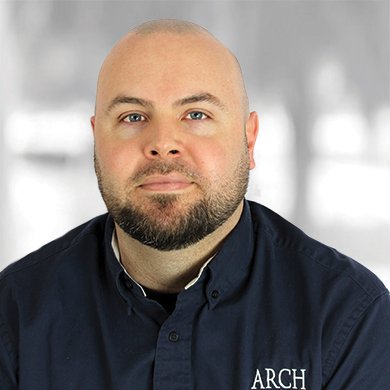 Jason oversees the project management team, site labor, and all projects to ensure that we are constantly providing the highest level of service and standards.
Having worked at the Sherwin Williams Paint Company for eight years prior to joining Arch, Jason is highly knowledgeable about products and application. He takes pride in building long-lasting relationships with clients by delivering exceptional customer service and high quality paint systems.
Jason is OSHA and Lead Certified and holds a B.A. from the University of Massachusetts Dartmouth.
Jason Card
Senior Vice President (Operations)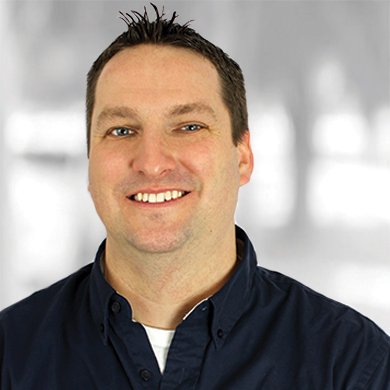 Patrick started his career in the painting industry during high school, working for a local contractor painting residential exteriors during his summers. With a B.A. from UMass Lowell, Patrick pursued sports management while working for the Lowell Spinners and Manchester Fisher Cats, but soon found himself drawn back to the painting industry when he became an Assistant Store Manager of the Sherwin Williams store in Saugus, MA. After two years, he was promoted to Branch Manager.
Patrick takes a tremendous amount of pride in the attention to detail on every job. Coupled with that, his skills and knowledge related to the painting industry have led to a very high level of customer satisfaction and repeat business for Arch.
Patrick currently resides in southern New Hampshire with his wife and daughter. He enjoys playing sports, outdoor activities, traveling, and working around the yard in his spare time.
Patrick Martin
Project Manager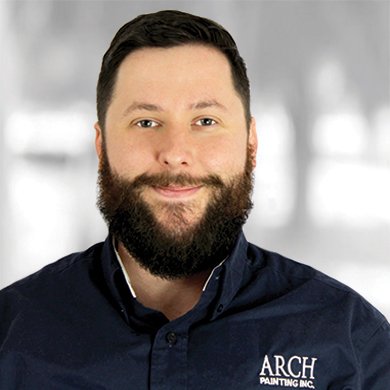 Growing up in the construction industry laid the groundwork for the passion and expertise Eric brings to the team, including unparalleled skills with equipment such as sprayers and aerial lifts. Before joining Arch, he worked for Sherwin Williams for seven years in both management and sales where he gained even further insight into the industry.
From his vast experience, Eric is able to skillfully blend aspects of commercial and residential painting. He applies the same level of quality and detail of residential projects to his commercial jobs, and brings the safety and durability of commercial painting to every home.
Eric is well known for his reliability and resourcefulness, as well as his familiarity with southeastern Massachusetts, where he grew up.
Eric Pacheco
Project Manager
Alan joined the Arch team after 17 years in the paint industry with Sherwin Williams Paint Company. From this experience, he brings extensive product knowledge, from architectural to industrial coatings. Alan believes that communication is the key to building and maintaining relationships as well as assuring a high level of quality on all projects.
Alan has a B.S. in Kinesiology and Physical Education (KPE) with a focus in Exercise Physiology from the University of Maine, where he also achieved a minor in Business Management. He resides in New Hampshire with his wife and two sons, and enjoys spending time with his family and playing golf in his free time.
Alan Stormann
Project Manager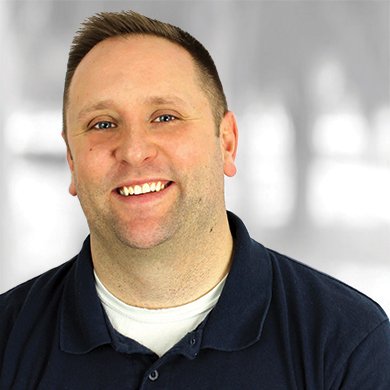 Joe worked in the paint industry for 9 years before joining the Arch team, holding positions in both management and sales with Sherwin Williams Paint Company. He brings extensive product and field application knowledge, and is committed to making sure your project exceeds your expectations.
Joe grew up and currently resides in Rhode Island with his wife. He received a B.A. from the University of Rhode Island, and is Lead Certified. In his free time he enjoys skiing, the outdoors and spending time with his family.
Joe Salafia
Project Manager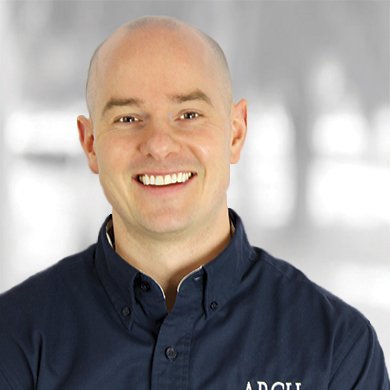 Brian came to Arch after seven years with Sherwin Williams Paint Company and five years as a foreman for a painting contractor. He uses the wealth of knowledge he gained from this experience to match you with the best possible products and applications to meet your specific needs, and to ensure that your project exceeds your expectations.
Brian holds a B.S. from UMass Lowell and currently resides in North Andover, MA with his wife and two children. In his free time he enjoys spending time with his family, playing basketball, and traveling.
Brian Timmons
Project Manager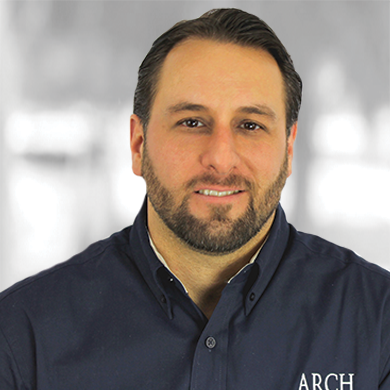 A 20 year industry veteran, Roy joined the Arch team with a rich background of managing small to million dollar projects, from rehab to new construction, in both the residential and commercial sectors. From this experience he brought with him a wealth of knowledge of building systems, coating applications, and painting techniques.
Roy graduated from Bentley University with a Bachelor of Science in Business Management and also holds a Construction Supervisor License as well as lead certification. In his free time he enjoys family trips with his wife and two daughters, boating, golf, and is a self-proclaimed "wanna-be home chef".
Roy Melnick
Project Manager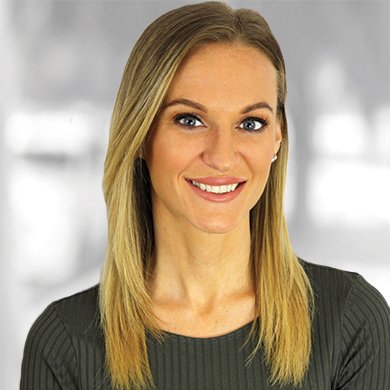 Julie joined the Arch Team after 12 years in the construction industry, working with both large GC firms as well as small businesses. She works directly with our Project Management team to ensure the highest level of service to our customers.
When away from the office, Julie enjoys work as a dance instructor at a local studio.
Julie Acker
Project Coordinator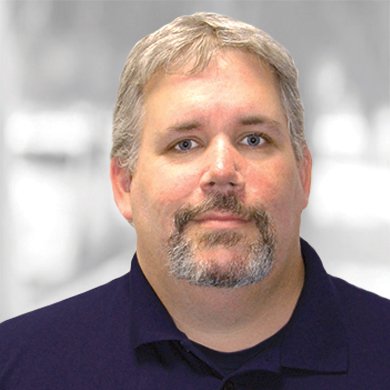 Kevin joined Arch Painting after over 20 years in the painting industry. He is well versed in all aspects of Project Management, starting with budgetary value engineering and project monitoring to make sure schedules are achieved.
With experience working with both large and small general contractors, and jobs ranging from hotel remodels and ground-up construction of assisted living projects to small and large office fit-outs, Kevin is the ideal leader for the GC Division of the Arch Painting team.
Kevin Noonan
Divisional Director (GC Painting Services)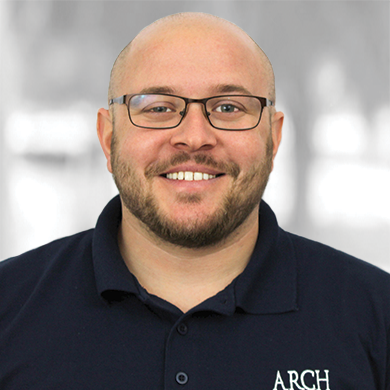 Jason started his painting industry career in high school with a part-time job at Sherwin-Williams. He remained with the company for 11 years - throughout college and beyond - working his way up from part-timer to manager and eventually outside sales. After leaving Sherwin-Williams, Jason worked in the electrical industry in the commercial and industrial wire and cable space. He brings to the Arch team extensive industry and product knowledge and believes relationship building is an integral part of success
Jason is a graduate of Eastern Connecticut State University with a B.S. in Business Management. In his free time he enjoys working with various charities including the Make-A-Wish foundation and the Boston Children's Hospital.
Jason Andersen
Assistant Project Manager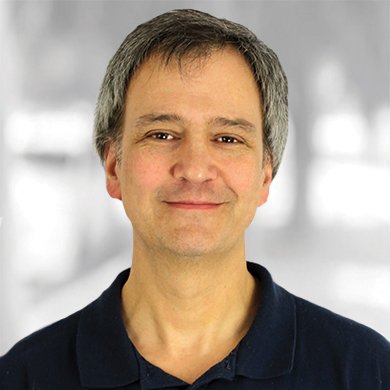 Tom brings to the General Contracting division 30 years of construction knowledge and experience, including 20 years leading his own subcontracting business. He has an incomparable customer service ethic, leadership skills, and a strong desire to succeed.
Tom has degrees in both Architectural Engineering and Building Construction Technology.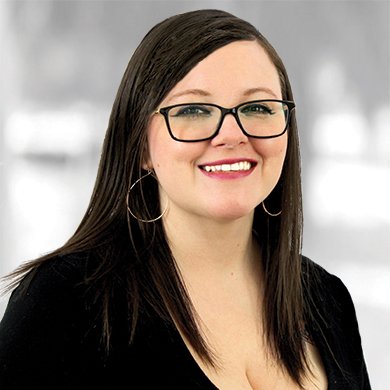 Katelyn is responsible for telling Arch's stories through our many forward-facing efforts, including print, social media and other digital mediums. She came to Arch after six years of marketing in various facets of the AEC industry and brought with her a distinctive sense of design and a wealth of ideas and knowledge.
Originally from Connecticut where she earned her B.S. in Communication, she now resides on the South Coast with her son.
Katelyn Forster
Sales & Marketing Coordinator
With an extensive background in sales and customer relations, Heidi is a perfect fit for the Sales Development Representative role at Arch Painting. Putting the customer first is always at the top of her agenda, and she works hard to go above and beyond to achieve customer satisfaction.
During her more than 20 year career in the cable, pharmaceutical, and telecommunication industries, Heidi held leadership roles where she helped coach many talented team members who regularly went on to exceed expectations and become great leaders themselves.
For Heidi, her passion for building people up extends outside of work where she spends her time volunteering for various charities and providing life coaching skills to help people live a more positive, uplifting life.
Heidi Neal
Sales Development Representative
Katie is both the office receptionist and our Administrative Assistant. She is more than just the friendly voice you hear when you call, but is also responsible for coordinating estimate meetings for our Project Managers and contributing to the day-to-day life within the office so that operations can run smoothly.
Katie VanVeghten
Receptionist & Administrative Assistant