Specialized Coatings and Services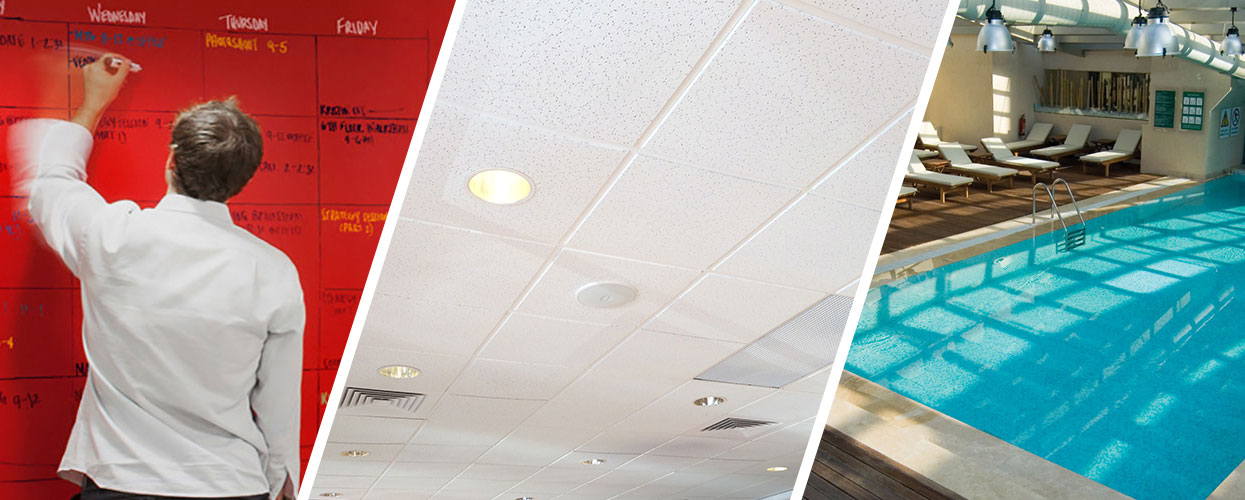 Arch Painting understands the unique needs of the specialized coatings market. We adhere to the highest professional standards and have the capability to complete the largest jobs under tight deadlines. With over 20 years of experience we get you back in business quickly with fast cure times, and we have the knowledge and expertise to maximize performance, durability, appearance and affordability.
Featured Specialized Coating Systems
White Board Wall Paint
White board and dry erase wall paint and wall coating is exactly what it sounds like—paint that allows you to safely write or draw on your walls! Available in white or in a clear coat for colored walls, our dry erase paint can be applied almost anywhere, with or without a newly available magnetic primer. Let your ideas flow without being limited to pen and paper or a small, messy, traditional white board or chalk board.
Acoustical Ceiling Tile Restoration
Arch Painting uses the highest professional quality ceiling tile coating and restoration products which enable us to resurface entire existing ceiling systems. We use cleaning and coating technologies to make ceilings look and perform like new, for half the cost and one third of the time of replacing the ceiling altogether.
Pool Coatings
When it comes to resurfacing your pool, appropriate product selection and application are imperative to ensuring both longevity and functionality. The experts at Arch will take the time to fully understand the unique needs of your pool before selecting the best products to meet those needs.
Other Commercial Coatings Include:
Floors and roofs
Epoxy and urethane
Waterproofing, rust inhibitors, anti-graffiti
Electrostatic painting
Polomyx & Zolatone Finishes