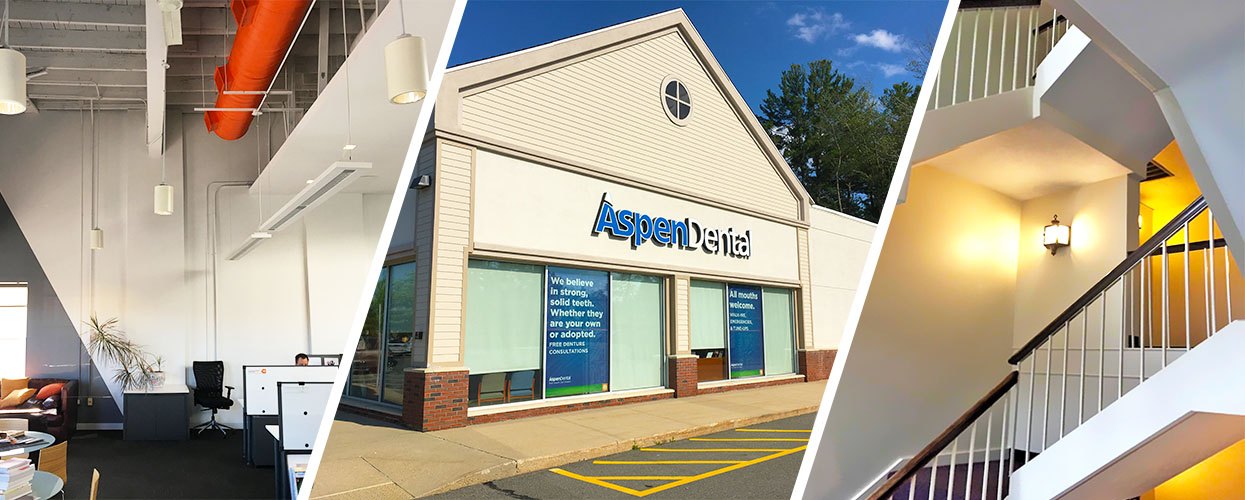 Need a Commercial Painter to help refresh your Central Falls Business?
Whether you own one of the many small businesses or restaurants that call Central Falls home, or run a hotel, apartment complex, or office building, the professional commercial painters at Arch Painting can help breathe new life into your property. Our locally based experts can take care of all of your commercial painting needs – we offer interior and exterior painting services, in addition to wallcovering installation, epoxy flooring, and other specialized coatings.
We understand how important it is for any business to look good, whether it's a Mexican restaurant, coffee shop, bed and breakfast, medical office, or clothing store. Arch Painting has been serving business of all sizes and types in Providence County and New England for the last two decades. Some of our local commercial clients include:
Orangetheory Fitness
Ann Taylor
Citizens Bank
Atria Senior Living
Residence Inn
We were impressed with the process of the initial survey and quote. It was clear and well set out. Care was taken with the preparation work for painting. There was great attention to detail and there was a high standard of workmanship. The areas were tidy at the end of each day ensuring that our services could continue with little disruption. In all, we were extremely satisfied with the finished product and would have no hesitation in recommending Arch Painting.
— Deacon Ron Buron, St. Brigid Parish
Our commitment to customer satisfaction and consistently excellent work have led to repeat business and referrals. We hope to earn your business, too, and cultivate a relationship that endures for years to come.
Trust your next paint job to the professionals at Arch. Call today or click here to schedule your free estimate.