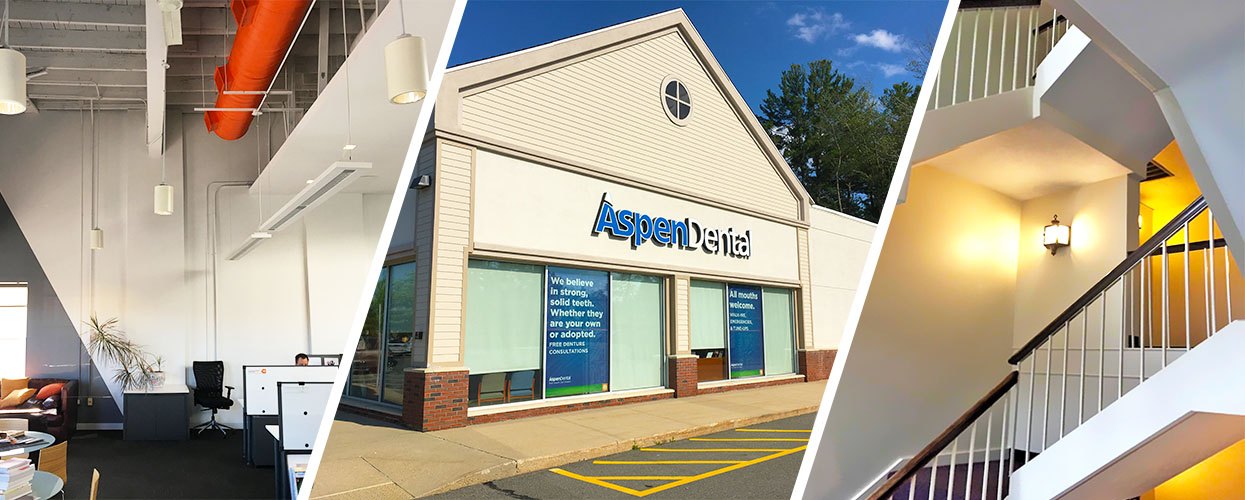 Struggling to find a trustworthy commercial painter for your Cumberland business?
Look no further – commercial clients big and small throughout New England have relied on Arch Painting for more than twenty years.
We've provided excellent customer service and superb craftsmanship to commercial clients like Sheraton Hotels, Hampton Inn, Salt Pond Shopping Center, Dunkin Donuts, and would love to do the same for you. Whether you run a small retail shop or a large hotel, let our commercial painters handle all of your painting needs. Arch Painting provides interior and exterior painting services, as well as epoxy flooring and other specialized coatings.
Our locally-based project managers are experts in the latest in coatings and paint application and take tremendous pride in doing an outstanding job and always honoring their commitments. You will be provided with a fair, accurate estimate and a single point of contact to handle any need that may arise during your project. And since Arch Painting hires full-time commercial painters, you can rest assured knowing you're getting the best people for the job.
As a Realtor, issues with paint frequently come up during inspection and after some appraisals. The Arch Painting team is always quick to respond and is able to accommodate my clients needs and time frames. It is great knowing I can rely on Arch Painting as a part of my team!
– Matthew Quinlan , Realtor