See what other homeowners have to say about their experience with Arch Painting…

Arch Painting transformed our home! We couldn't be happier with the results. They came and painted the entire interior of our home, bringing new life to it. Not only are they very professional and good at what they do, they are the most organized and cleanest contractors we've ever worked with. Arch is simply top notch and we would recommend them to anyone in a heartbeat. — John P.

Pricing was agreeable, Brian worked with me to stay with in my budget. The crew came in and made quick work of the job. They made sure we were completely satisfied before they wrapped up the job.  —Edward F.

I appreciate how easy it was to schedule an estimate. We worked with Jeff and he was friendly and responsive. He even replied to my texts at night when I was low-key freaking out about the color we chose. He was helpful, accommodating and very understanding. The painters did a great job repairing the damage to our walls and cleaning up after they were finished. I would definitely recommend Arch Painting to others. – Sarai L.

The team was very professional, courteous, efficient and focused on our complete satisfaction with the work. They worked clean, the house looks great and their pricing was very competitive.  —John W.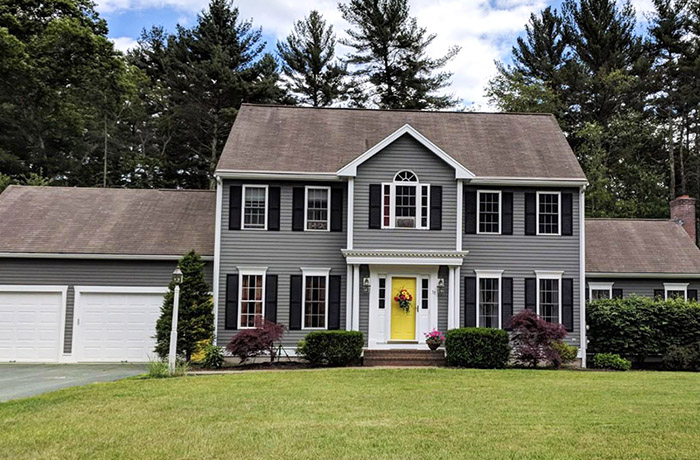 Arch Painting does a great job. They are very professional and the quality of the painting is excellent. I have used them four times! —Pam E.

Brian the project coordinator worked with me on dates, paint colors and any other questions I had. Reggie and his crew were very professional and did an amazing job. I would definitely use Arch Painting for an indoor project after the great job they did painting the exterior of my house. It looks great and everyone that sees it comments how great a job was done painting my house.  —Patricia S.

We could not be more delighted with the quality of the work by Arch Painting. The painters were very professional, highly skilled, fast and very neat. The crew was always on time and prepared. They worked extremely hard, often late in the day. They took great care about the shrubs, and plants and left the worksite totally clean each day. The carpentry to the address some trim issues were also of high quality and well-coordinated. And the price for the work was very competitive. The end result was outstanding! We will definitely be recommending Arch Painting to our friends and neighbors.- Steve & Lonni C.

Arch Painting did an amazing job on the exterior of my house. From the management team to the painters they are extremely professional. I was kept informed of any added expenses prior to the job being done. I would highly recommend them and plan on having interior work done by them!!! – Mary G.

They were friendly, it cost what they said it would cost, it got done when they said it would get done, and they were fast and great about fixing things that were missed. – Brian

Very professional company from estimate through finish. Communicated well. Answered questions. Came when they said. I wanted to get the job done before the winter. They came on a rainy day to power wash. And very early on the warm-enough paint day to scrape and then paint. – Nancy P.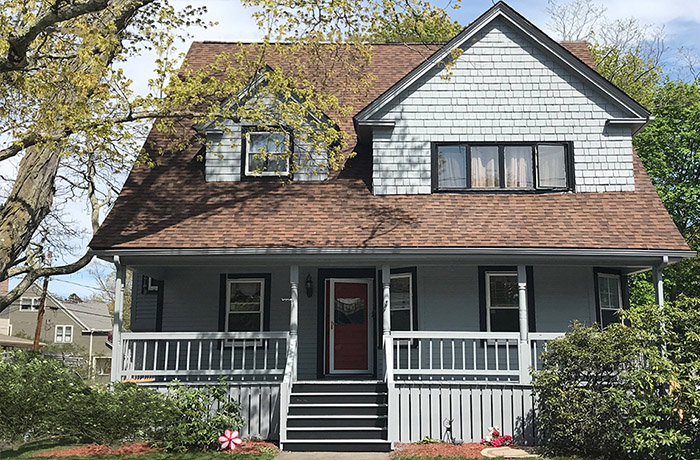 We had an excellent experience with Arch. The workers were there on the scheduled date, on time every day for the entire duration, worked very hard, did excellent work, and left the property very clean. The price was in the middle of three proposals we received but their proposal included a lot more than the others so was a much better value. Our house is over 100 years old and they provided a strong level of TLC to make sure it looked great when finished. I would use them again (and likely will) and recommend them highly.  —Craig C.

They arrived in early October, and prepped and painted the exterior of our multi color 100 year old victorian home. This included reglazing and painting the 29 original wood windows, and the aluminum storm windows, which needed to be removed and reinstalled. The crew worked long hours and were very polite, and thoughtfully addressed any challenges that came up during this project.  —Bill H.

The whole procedure, start to finish, was stress-free. Prompt, reliable, and of utmost quality. —Billy C.

Very Happy with Arch Painting services. Professional Painters on site who left the job site cleaner than it was every night after they were finished. Alan Stormann was excellent coordinator, he answered all of our questions and was on site to check on the guys and progress of the painting. Highly recommend ARCH Painting. Will use them in the future.  —Brian H.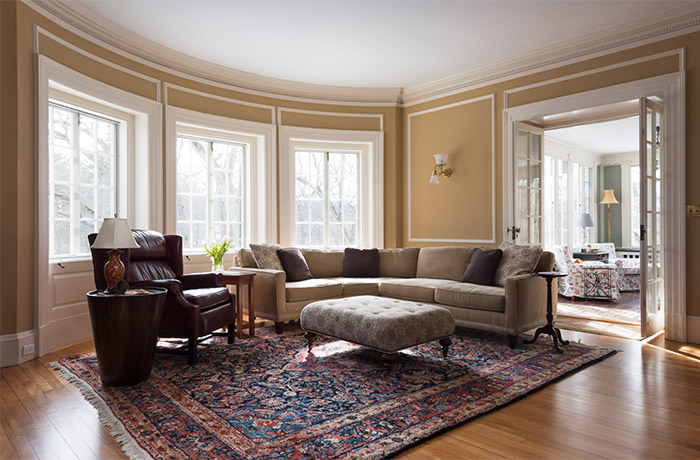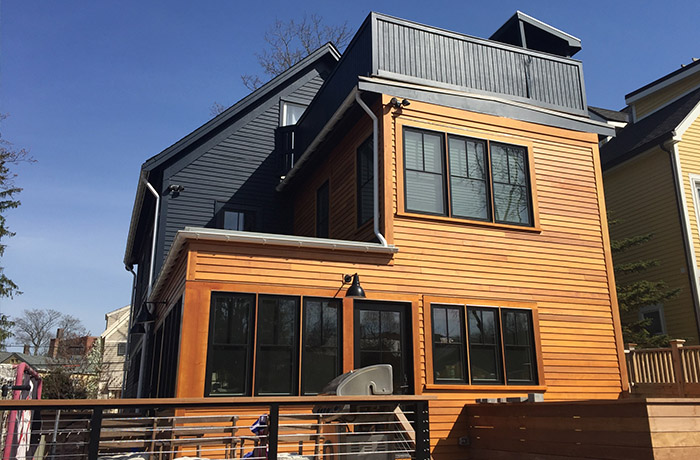 When you hire a contractor, the concern is who is going to come to your house; college kids, hacks paid under the table, or professionals. Arch painting sent out 100% professionals. We would highly recommend them to anyone looking to hire a painting contractor.  —Matthew K.
It went very well. In fact, the last company we used had done such an inadequate job that the paint was peeling in a year. Now it's been about 5 years and it's beginning to peel in certain spots, but very few even now. We would definitely have this company do the work again. They did solid prep, and were very professional.  —Hope A.
From the first quote until the job was done, everyone at Arch was a pleasure to work with.  —Eric F. 
The experience with Arch was the most professional and positive one I've ever had with people working at my house. The work was scheduled quickly and efficiently from the Arch office, the crew showed up at the hour that worked best for me, and all details of the job were discussed thoroughly with me prior to beginning the work. As the work progressed, I could see that the painters knew what they were doing. They were neat, took care of little extras like replacing shingles and trim on window, and they completed the painting within 3-4 days. I am delighted with the end result. Absolutely no complaints!  —Christie C.
I was very impressed with all aspects of the experience- from the quote to work performed as well as the follow-up.  —Charles D.