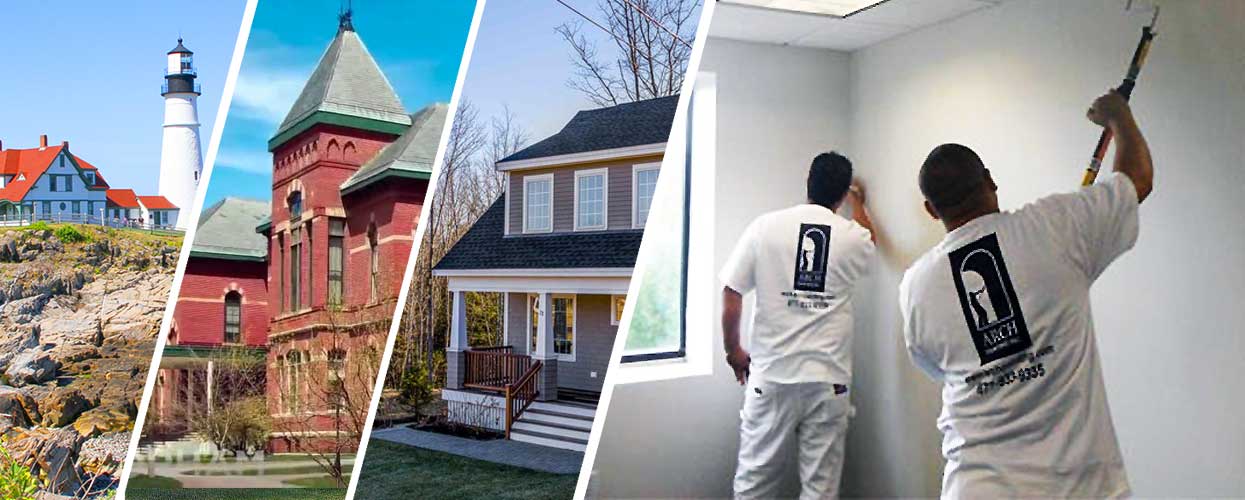 Residential & Commercial Painting in Southern Maine
Looking for a commercial or industrial painting company near Portland, ME?
From touching up the trim of your interior or exterior of your family home, or painting the walls of your office space in Portland, the painters at Arch Painting are here to help your commercial or residential property look brand new and clean. We are happy to provide commercial, industrial and even residential painting services for those living in and around the greater Portland and Southern Maine area. Everything from interior, exterior and epoxy applications, we are here to help. 
Towns and cities we serve in Southern Maine: Portland, Saco, Brunswick, Old Orchard, York, Berwick, Kittery, Kennebunkport, Wells and Sanford, as well as the rest of Southern Maine.
Our locally based commercial coatings experts are trusted by countless New England business, including:
Orangetheory

Christmas Tree Shops

Dunkin Donuts

Citizens Bank

Atria Senior Livings

Residence Inn
We only hire full-time commercial and residential painters, so you'll have peace of mind knowing you're getting true professionals who know what they're doing. Arch Painting has a twenty-year track record of excellent work and superb customer service, and we'll treat you, your property with courtesy and respect.
Request Free Estimate
Excellent results from beginning to end. You will be highly recommended to family and friends. Again, can't thank you enough for your service.


Joe S.

Worcester, MA
I would happily recommend Arch Painting. They were very fast, and efficient, but never sacrificed quality. I was impressed with every aspect of the job, and everyone says the house looks fantastic! Thank you so much!


Linda T.

Marlborough, MA