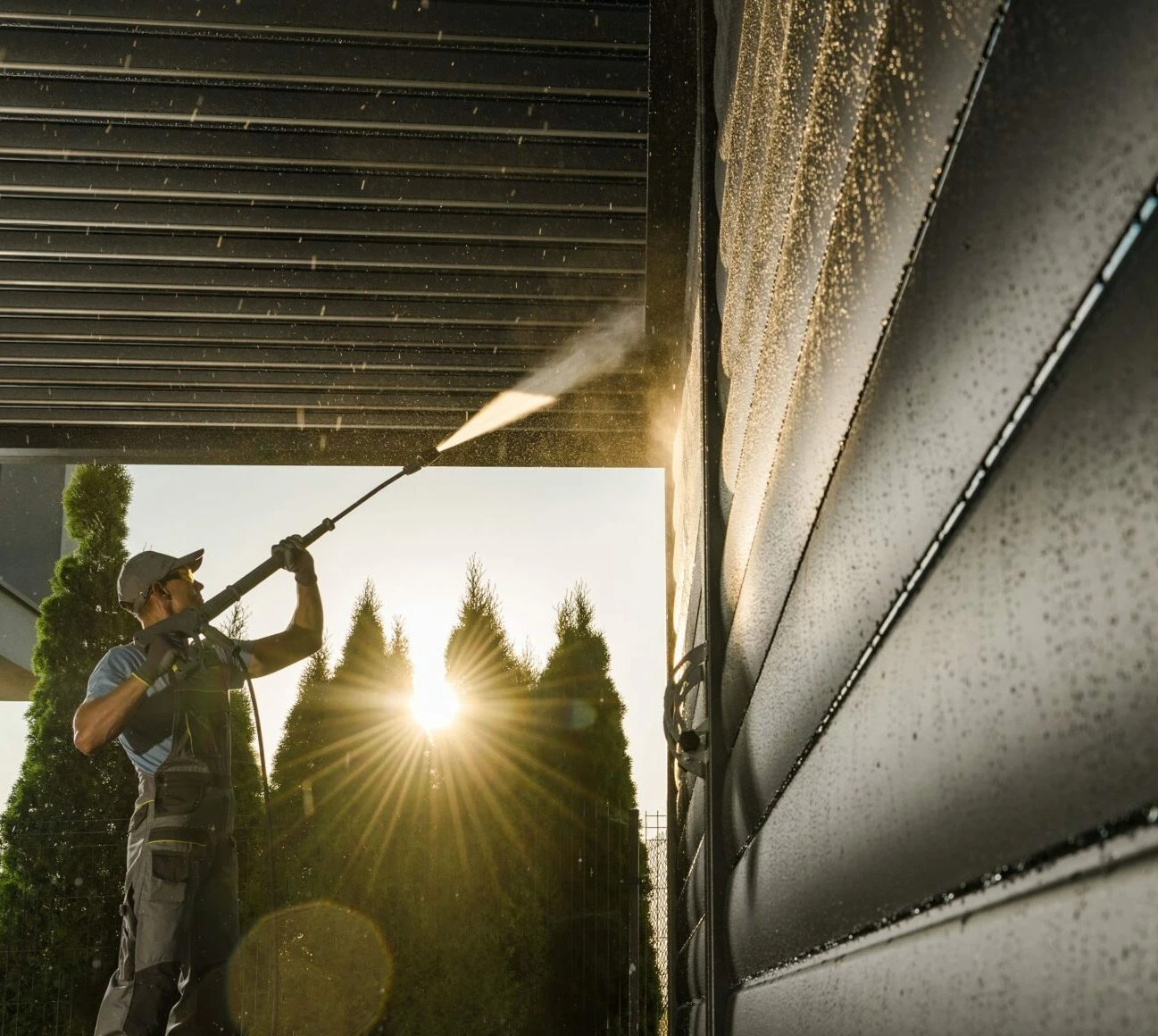 Residential Power Washing
For more than 20 years New Englanders have counted on Arch for all of their home painting needs. But did you know that the region's best painting company also does residential power washing?
That's right: in addition to all services related to home painting, inside and out, we power wash – or pressure wash – exterior surfaces, including siding (vinyl, aluminum, and wood), foundations, decks, patios, and more. Mildew, dust, dirt, and other unwanted buildup collects over time, discoloring surfaces and even leaving stains if it's left too long. Thorough power-washing will remove that unwanted grime, and it's also an essential part of the prep work prior to an exterior home painting job.
Arch Painting offers reliable and professional service for all of your interior and exterior painting-related needs. With locations in Woburn, Sudbury, and Middleborough, MA; Manchester, NH, and Providence, RI, we are never far away. Wondering if we offer service in your area? Check out all the areas we serve in New England.