General Contractor Painting
We Understand The Various Challenges
At Arch Painting, we grasp the demanding role that general contractors play in project management. Our approach to general contractor painting services is finely tuned to match these intricate demands.
At Arch Painting, we see ourselves as partners in your project's triumph. We understand that coordination, timing, and quality are paramount. Our focus is on seamless collaboration to enhance your project's aesthetic, durability, and value.
We appreciate that every project is a unique endeavor, and our flexibility ensures we adapt to your evolving needs. Our transparent communication and meticulous work ethic reflect our commitment to your project's success.
Arch Painting's track record speaks to our dedication as a trusted partner. We are here to ensure that your painting requirements align seamlessly with your project's overall excellence, ultimately contributing to your accomplishments as a respected general contractor.
Our seamless collaboration and expertise contribute to projects that resonate quality, meeting deadlines and enriching spaces under the careful watch of skilled general contractors.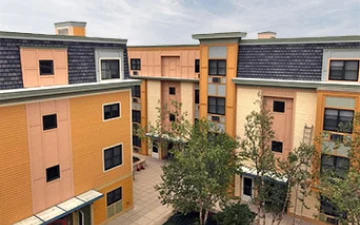 Arch Painting has been devoted to exceeding customers' expectations for over 20 years. While some commercial…
Trusted by the most respected businesses nationwide







Insurance Coverage for Peace of Mind
Our insurance coverage is all-encompassing and includes liability, Worker's Compensation, and a $5,000,000 umbrella insurance policy. If you would like to view our insurance certificates, we will happily provide them upon request.