Specialized Coatings and Services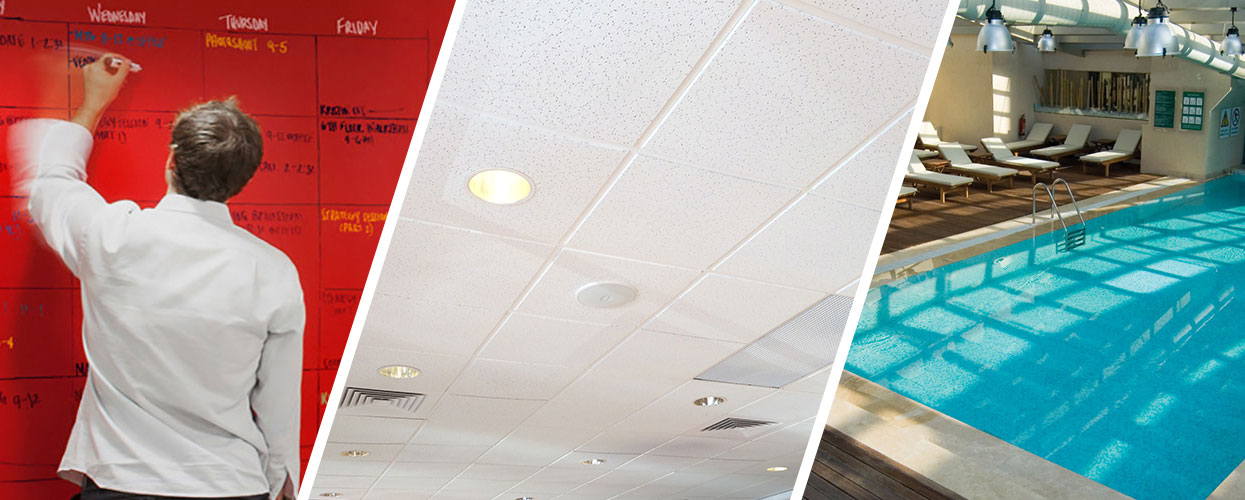 There's a lot to the specialized coatings market – hence, the term "specialized." The professionals at Arch Painting have intricate knowledge of these unique materials and how they can be the solution for many different commercial situations. You can count on our 20-plus years of experience, our deep knowledge of the industry and the latest advances in products, and our proven application techniques. For example, we have developed methods to speed up the curing times of certain coatings so that you can resume business as soon as possible.
Featured Specialized Coating Systems
White Board Wall Paint
Some people do their best thinking when they're free to jot their ideas down on a larger surface, or even sketch out what they're envisioning. That's where white board wall paint comes in. Just as it sounds, this is paint that can turn any wall into a white board that you can safely write on with dry-erase markers. It's even offered in a clear version that will let the color of the wall show through. And if you need the added versatility of affixing notes or other items to the board with magnets, we also have magnetic primer to make that possible.
Acoustical Ceiling Tile Restoration
We use ultra-high-quality ceiling tile coatings and restoration products that allow us to resurface existing ceiling systems in their entirety. By utilizing the latest and best cleaning and coating technologies, we can transform ceilings so that they look and perform like brand-new for half the cost and with one-third of the labor time.
Pool Coatings
Understanding appropriate product selection and application techniques is essential to making sure that your pool resurfacing lasts long-term. Our experts at Arch Painting will do their due diligence to learn the unique needs of your pool and determine the best possible products to meet those specific needs.
Other Commercial Coatings:
We also offer the following specialized surfaces for commercial application:
Epoxy and urethane
Electrostatic painting
Polomyx and Zolatone brand finishes
Anti-graffiti coatings
Coatings for waterproofing and rust inhibition
Specialized coatings for floors and roofs