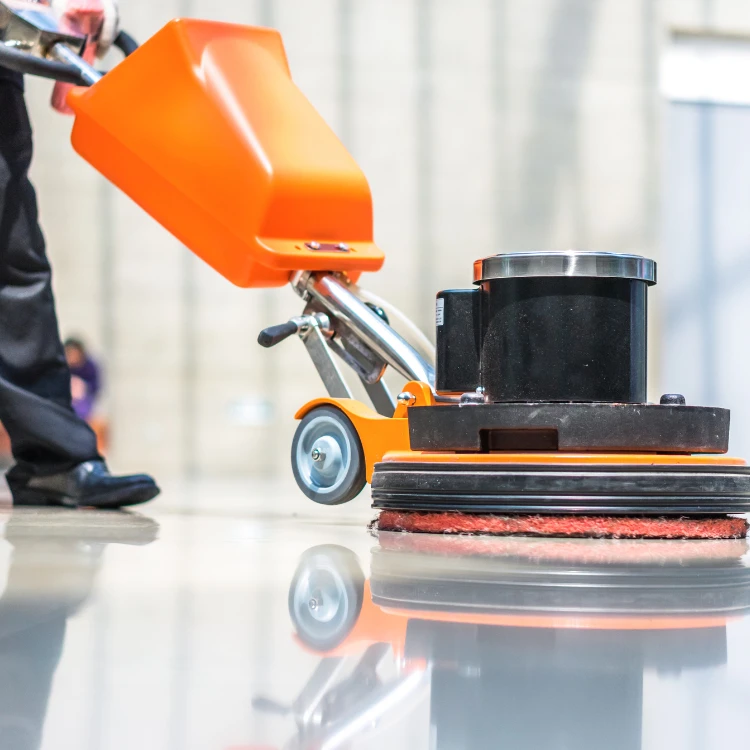 Arch Painting's Expertise in Commercial and Industrial Floor Coatings
Arch has the solution for a full range of specialty commercial needs, including industrial floor finishes and coatings. As one of New England's best-known industrial finish contractors, we have satisfied clients that include hospitals, schools, car dealerships, hotels and resorts, restaurants and commercial kitchens, airports, factories, laboratories, medical practices, churches, breweries, municipal swimming pools, and more.
We've seen it all in the scope of industrial floor painting and coating and have a long history of providing long-lasting, durable finishes for our business-to-business customers. These specialized floor coatings include:
Urethane floor coating – This easily maintained floor surface holds up to chemicals, oils, and other strong substances that must be cleaned up quickly when they are spilled.
Concrete prep/polish – When you have existing concrete floors that need updating and protection, this solution is not only long-lasting but eco-friendly as well.
Epoxy floor coating – Perfect for use on concrete floors, epoxy provides protection for the porous material and gives it a brilliant shine.
Antimicrobial flooring – This solution is commonly used in medical settings, where it helps to keep dangerous bacteria under control. It's also a wise choice for locker rooms, commercial pool areas, and schools.
Electrostatic flooring – Also known as ESD, this flooring solution offers important protection for electrical equipment.
Trowel epoxy flooring system – This method can bring new life to floors that have seen better days, instead of an expensive floor replacement. Cracks, worn areas, and other damage can be made like new again to rejuvenate your interior space literally from the ground up.