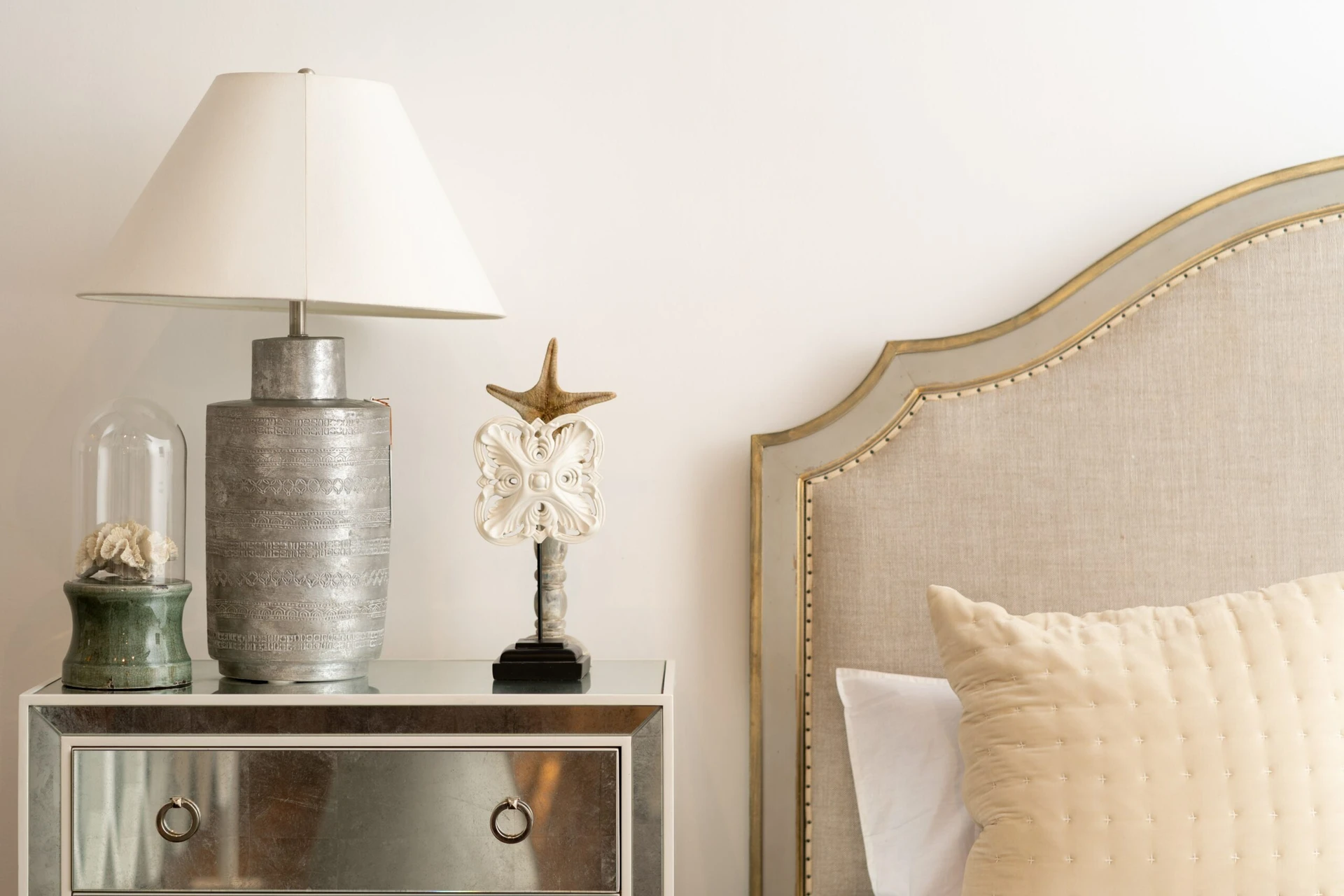 Choosing a paint color for your bedroom can be a lot more significant than you think. The color of your room can have a major impact on your mood and can even affect your quality of sleep.
If you're someone who has trouble sleeping darker shades can help you get more shut-eye, while morning people might prefer softer, warmer colors to brighten up the room in the A.M. hours. Cooler colors – like blue, green, and violet – create a more calming and relaxing environment, whereas bold, bright colors – like red, orange, and yellow – are considered energizing.
Here's some bedroom color inspiration from Arch Painting that are sure to cater to every taste:
Green
Go bold with retro-mod jewel tones, or soft and subtle with pastels. Either way, a green wall (or two) is a modern way to make a statement in your bedroom while giving the room an earthy, natural feel.

Champagne
Want to keep things more neutral? A soft, subtle champagne or beige color will give your space more sophistication, and can be a nice blank slate for all of your other decorating ideas.

Blue
Whether you prefer a grayish shade of blue (like the one pictured below) or something bolder, a blue bedroom can help you ease into a good night's sleep. Just beware of pastel shades that may make the room appear chilly, or darker blues that have been shown to evoke feelings of sadness.

Violet
With seemingly endless variations, violet is a cool colors that can help you unwind at the end of the day. Synonymous with luxury and sophistication, violet is also known to inspire creativity as well as evoke a sense of restfulness.

Gray
Another great color choice for anyone who wants to keep things neutral. Go with a darker charcoal for an intimate feel, or keep things open and airy with a soft gray, like the one shown below.

Yellow
It doesn't get more cheerful than yellow – but be careful not to go too bright in the bedroom. Studies have shown that large amounts of this welcoming color can actually create feelings of frustration.

For a free estimate on bringing your bedroom design vision to life, call us today at 844.272.4724 or fill out our estimate request form online.