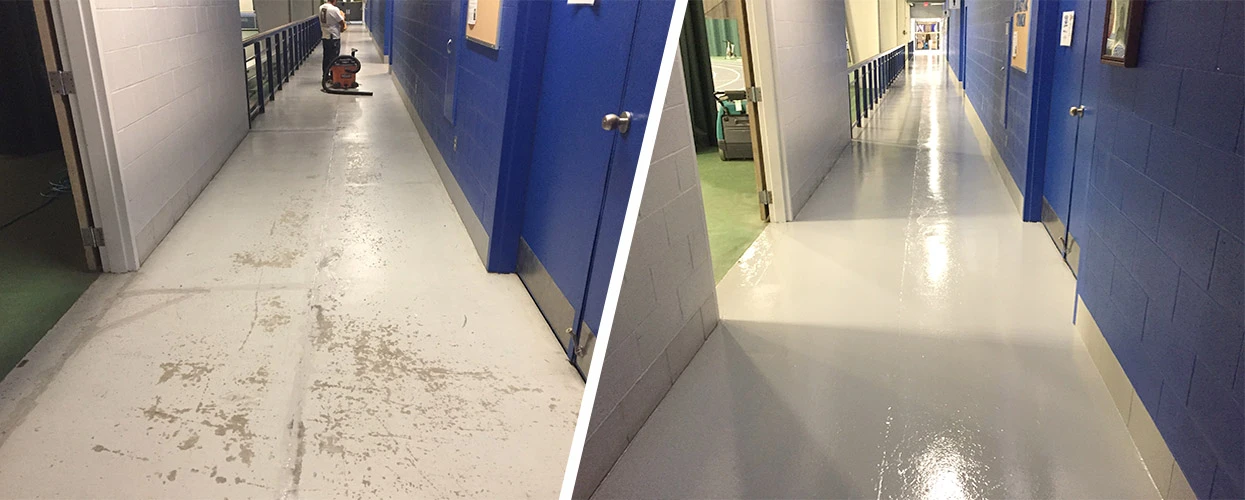 Arch Painting has been one of Boston's leading painting companies for over 20 years, but did you know that we also do industrial floor finishes as well?
That's right. Arch Painting has the flooring solution for every industry including hospitals, hotels, resorts, car dealerships, service bays, showrooms, warehouses, commercial kitchens, airports, manufacturing facilities, processing centers, labs, breweries, and any other surface you can imagine!
Arch's epoxy floor covering systems provide a brilliant look while protecting your surface. Plus, electrostatic (ESD) flooring solutions are available to provide protection for electrical devices and equipment.
Our urethane flooring is a great choice for industries that have areas exposed to chemicals, oils, or other substances needing quick, easy cleaning. And antimicrobial floor coatings provide protection for dangerous bacteria and other micro-organism growth. We also offer top-notch concrete polishing and preparation services.
Arch Painting is fully licensed and insured, and has years of flooring experience!
Check out our new Industrial Flooring pages on our site today. You'll be floored!