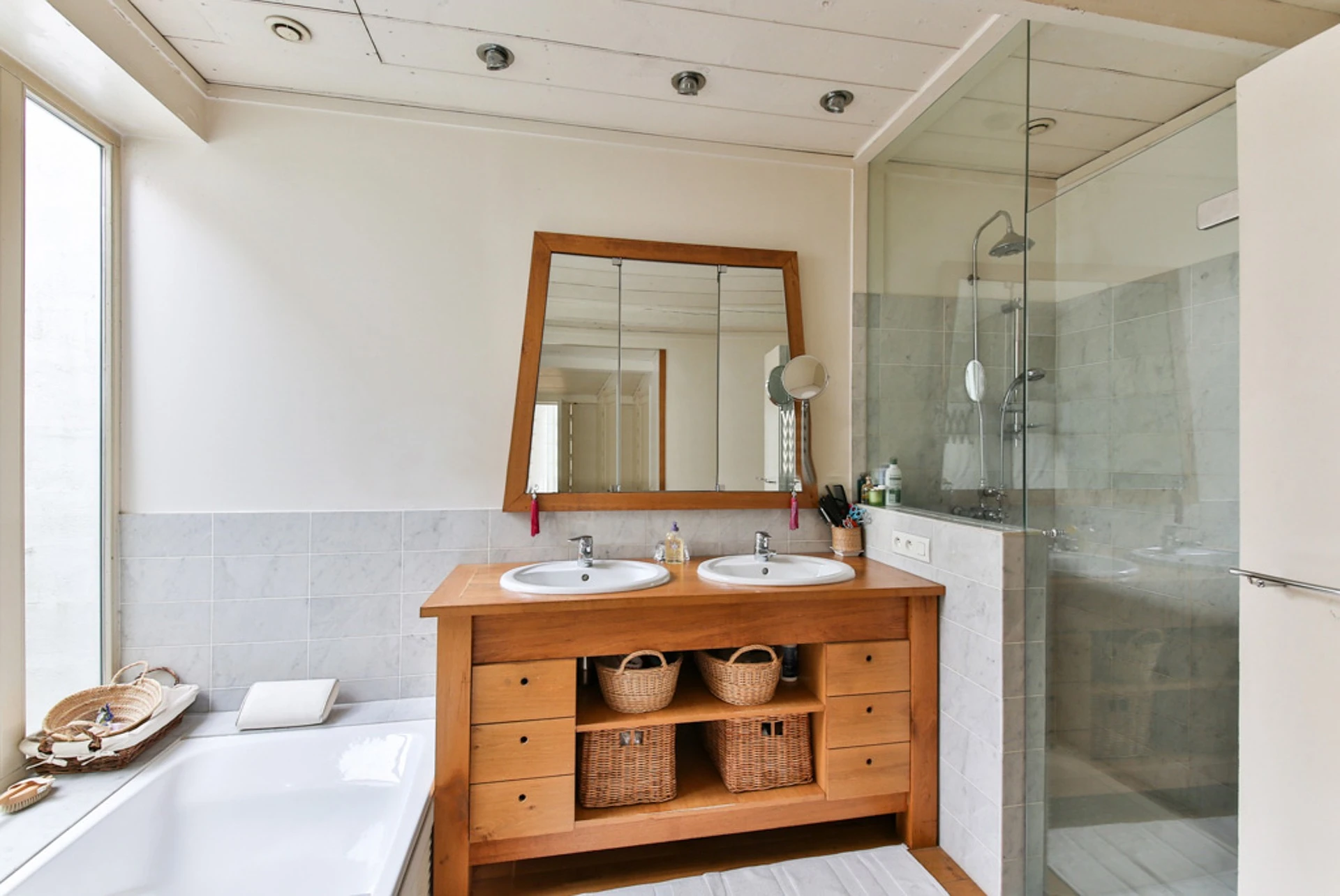 Though it's the smallest room in your house, people are often stunned by the price tag of a bathroom renovation. Between fixtures, tiling, and plumbing, what you may have intended as a simple home improvement project often turns into a major production.
With this in mind, if you are going to require the services of a plumber to ensure that your bathroom remodeling project is successful, then it is vital that you do plenty of research to find an experienced plumber in your area. Not sure where to begin? Checking out websites like sharpplumbing.com/service-areas/natick-ma/ might help you to determine which plumbing tasks you are going to need completing.
There are no doubts about it, when your bathroom is falling apart and needs a modern revamp, a lick of paint alone certainly won't solve the issue. Luckily, many bathroom remodel experts like https://www.thinkbordner.com/bathroom-remodeling/ will handle your renovation with care and precision, and will certainly take a lot of the stress to remodel off your hands.
Above all, the good news is revamping your bathroom doesn't have to carry an overwhelming cost. In fact, a little bit of paint, and a lot of creativity can go a long way! Whether it's a full or half bath, here are 5 tips for using paint to breathe new life into your washroom.
1. A dark color on the walls can still be dreamy.
Don't be afraid of going super dark with your bathroom wall color, especially if it gets a decent amount of natural light. Not even black is off limits – neutral black walls can give you a sleek, blank slate for the rest of your decorating! Try gold fixtures or some bright, colorful décor to add a bit of drama.
2. Paint everything except the walls.
Does your bathroom have floor-to-ceiling tile? Or maybe you like the look of a white wall but still want to add some personality? Then paint every other available surface: the vanity, the door, the trim, the fixtures, etc. Even the bathtub is paintable with the right products!
3. In a small space, a little bit of contrast goes a long way.
If you want your bathroom to feel open and airy but still have an element of style, consider painting one wall, or just halfway up the wall. This chic washroom uses a charcoal color on the bottom half of the wall to add dimension to an otherwise simple room.
4. Don't be afraid to think outside the box.
Though it may not seem like it, the bathroom is the perfect room in your house to embrace pattern – like a light horizontal stripe if you're looking to add a little interest. Since bathrooms are typically so small, you may want to stay away from bolder patterns or vibrant colors, but depending on the space and your taste, bold may work just as well (like the black and white vertical stripes in the photo below)!
5. Paint the ceiling.
Add an unexpected pop of color to your washroom by painting the ceiling. It's a modern take on the classic accent wall, and going with a cheerful color like this teal will make your morning routine a little bit brighter.