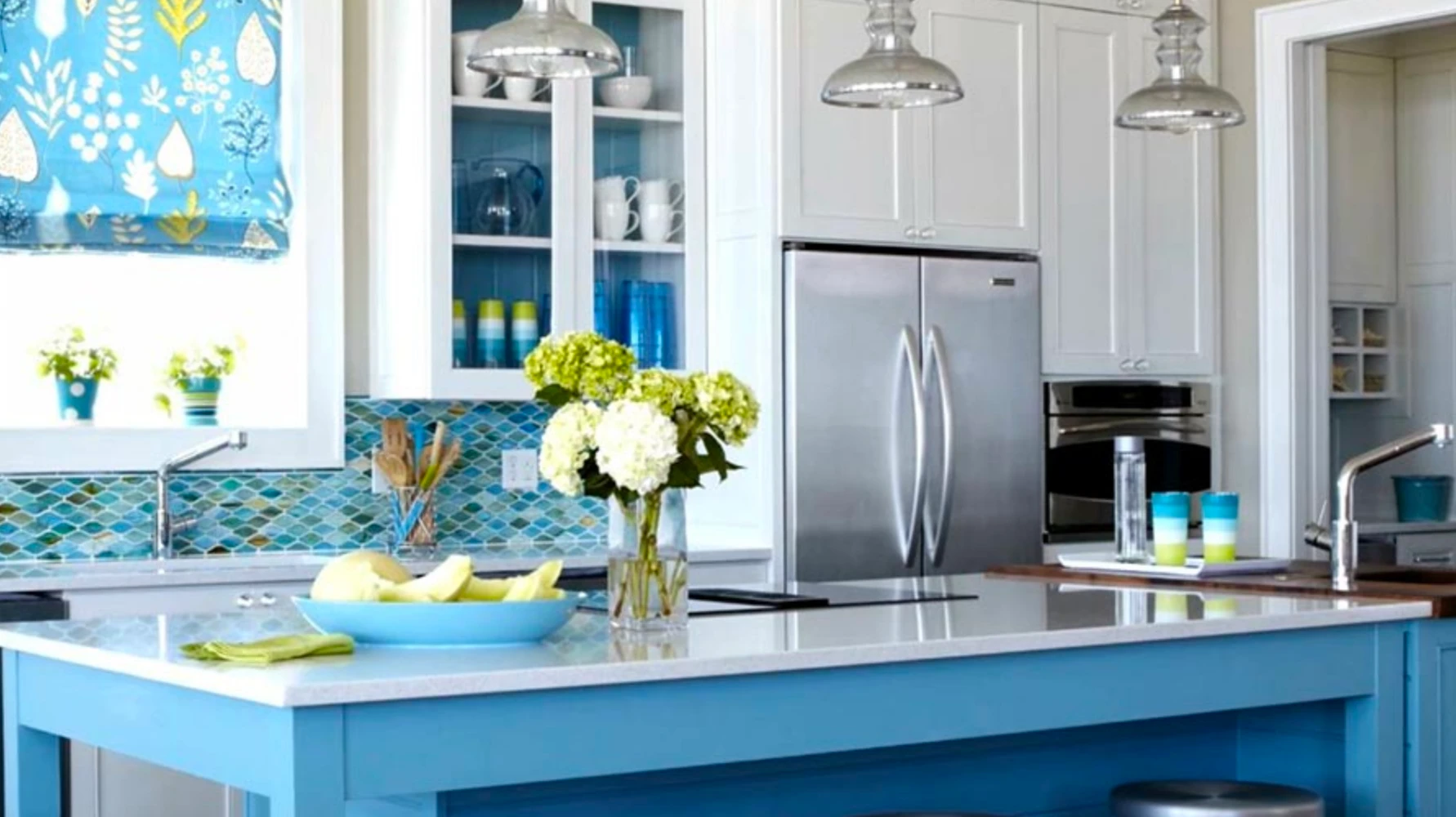 Make an easy, affordable update to your kitchen with Arch Painting by adding an accent wall, painting cabinets, or finding space for a pop of color.
Kitchens are notoriously expensive to renovate, but the professionals at Arch Painting know that one of the most affordable ways to revamp your kitchen is with fresh paint. Here are some creative tips for using paint in your home kitchen.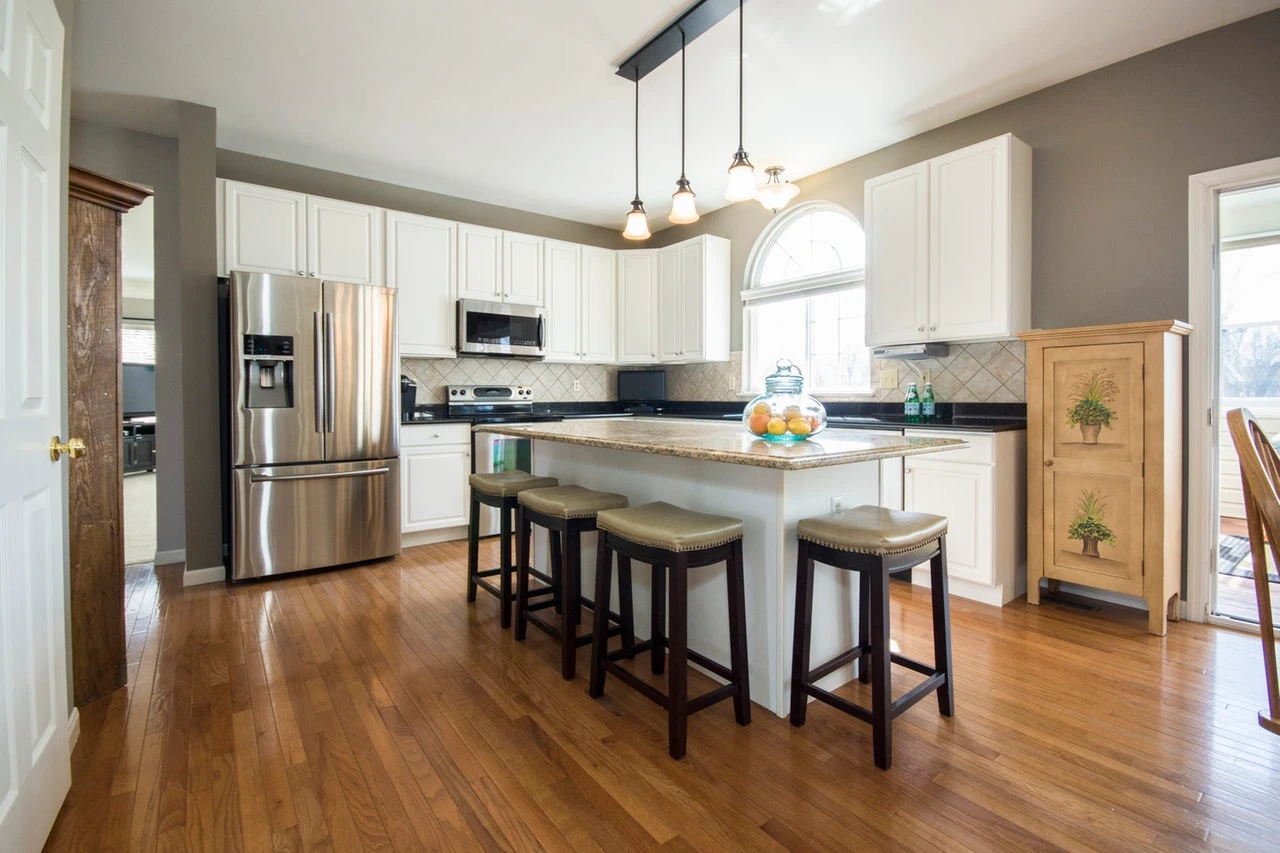 In a small space, a little color goes a long way.
If your kitchen is on the small side, it makes sense to stick to a light color so it feels more spacious. If you want to add color, just paint one wall – preferably one with a window, so it gets plenty of light. Arch Painting recommends sticking with a not-too-dark shade, like this muted teal color.
Your kitchen window may have become quite worn and gathered dust over time, which means you might not get sufficient natural light to highlight the colors. In such a case, consider having them replaced with the help of professionals like those at – https://www.replacementwindowstampa.net/. New windows and new paint; the perfect revamp!

Neutral doesn't have to mean boring.
On the other hand, there's nothing wrong with a muted kitchen. If you have white cabinets and want to add color without really adding color, go with a shade of gray. This kitchen keeps the neutral theme going with gray marbled countertops and stainless appliances for a sleek look.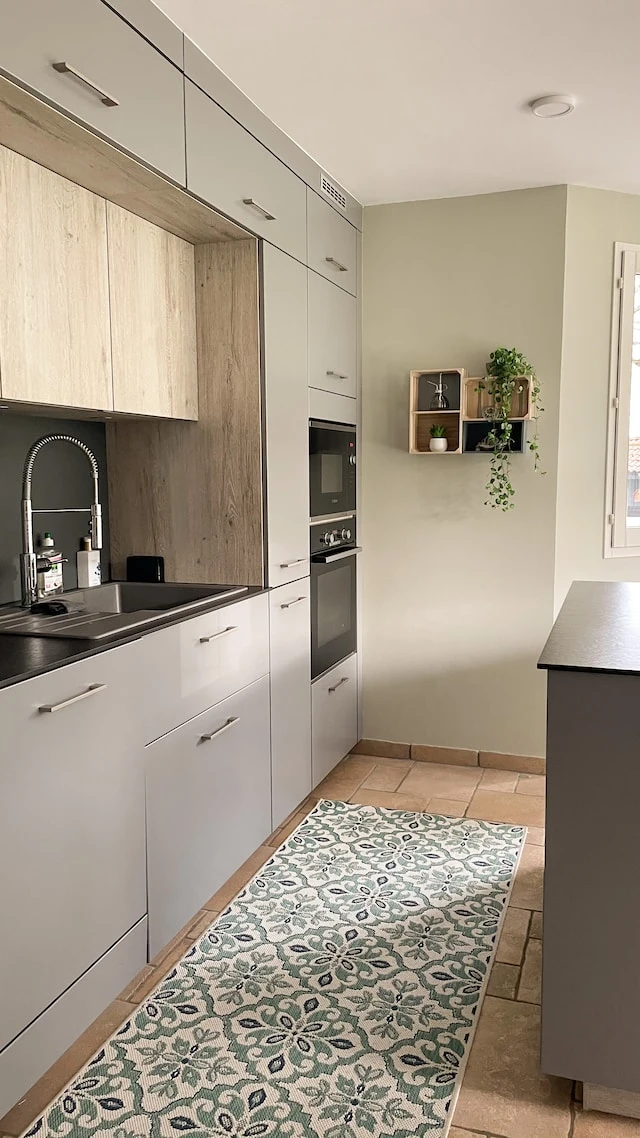 Don't be afraid to use more than one color…
…within reason. This beautiful kitchen uses blue and gray to give the cabinets an elevated look. If you need help choosing two colors that flow together, the experts at Arch can give you their expert opinion.

You don't have to paint the walls.
If you're not ready to commit to a wall color, paint the island, the ceiling, or a central set of cabinets for a pop of color in your kitchen.
Call Arch Painting and set up your free color consultation today!