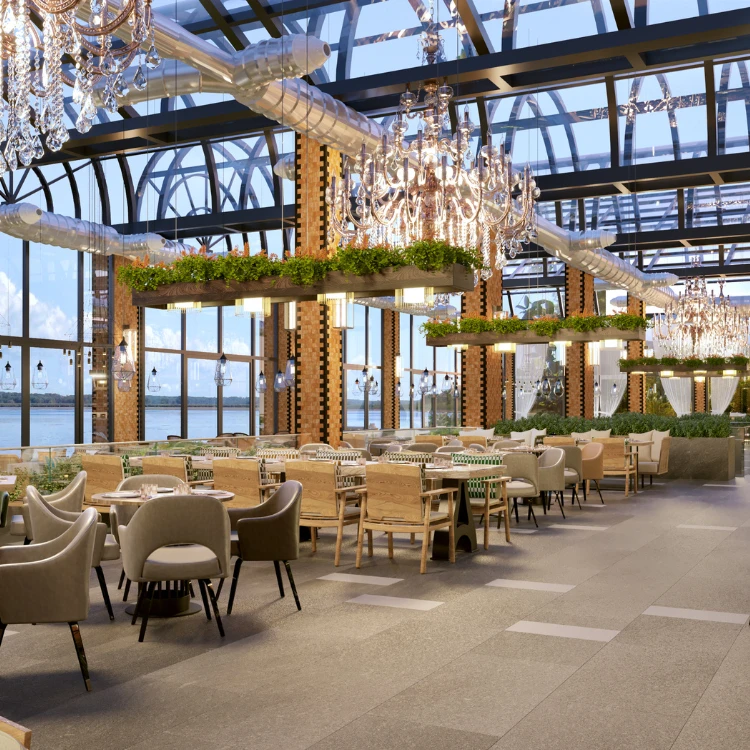 Revitalize Your Dining Spaces: Expert Restaurant Painting Services
In the restaurant and food service business, cleanliness and attractiveness are paramount. As an expert in commercial restaurant painting, we offer both interior and exterior painting, as well as woodwork and table refinishing, commercial wallcoverings like wood paneling and digital murals. Our expertise extends to staining, polyurethane, and epoxy services, ensuring both aesthetics and durability.
Elevate your restaurant's appeal with Arch Painting's transformative touch. With a commitment to excellence and a track record of success, we are ready to turn your vision into reality.
Culinary Partnerships: Restaurants We've Enhanced
We are proud to have worked with some of the nation's finest restaurants, including:
Tavistock Restaurants
Joe's American Bar and Grill
Abe & Louie's
Atlantic Fish Company
Coach Grill